Can't find what you're looking for?
Check out LP Gas Magazine:

To contact our staff:
1360 E. 9th St., Suite 1070 Cleveland, Ohio 44114
Phone: 216-706-3700
Toll Free: 855-460-5502
Fax: 216-706-3711


Buyers Guide Sales

Advertising Staff

Editorial Staff
Equipment/Services
Software (See Computers, Systems/Software)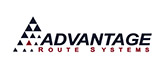 Advantage Route Systems Inc
Contact Info
Street Address
3201 Liberty Square Pkwy
Turlock, CA 95380
Social Media
Key Contacts
About Us
For over a quarter of a century Advantage Route Systems has been providing quality software to route companies like yours. We understand the unique nature of your business- whether you deliver BBQ cylinders, forklift cylinders or even bulk propane ARS has a solution for you! Our customers include companies that span across several continents, from small one-truck operations to large corporations.
Where to Buy
Advantage Route Systems has extensive software for the propane industry including: retail (bulk); BBQ cylinders and Forklift cylinder exchange.  Direct interfaces with TCS, LC, MIDCOM and other meters allows seamless wireless integration - and increased efficiency.  Check out our web site or give us a call!